Françoise Biesse Debos spent her childhood in a village of the French region of Vexin, her source of admiration, meditations and musings.

Nature is her constant companion. She travels through landscapes like one goes through painting, amazed to see how closely these spaces and her imaginative correspond.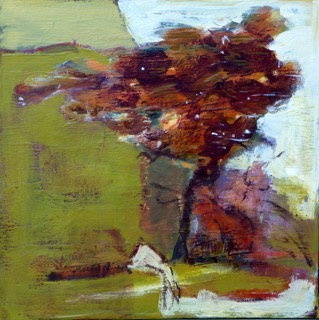 Villages suspended by their red roofs, trees with human eyes, stones like faces.
Shapes are built in action through color. What Françoise expresses is a broader universal world of matter, elements and their natural states.
"Transition" is an ever present notion, explored through line and color, drawing and painting.